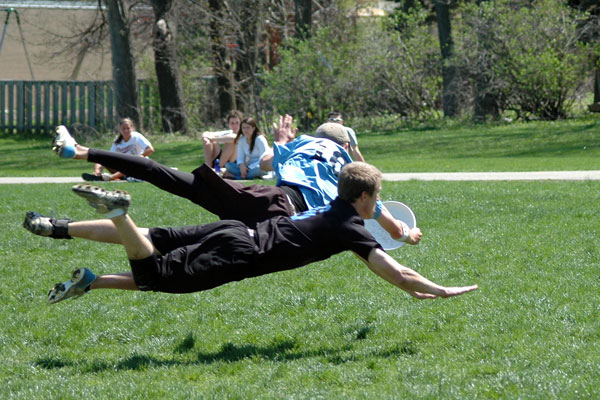 What is Ultimate?
Ultimate is one of the many new sports and games that sprang up with the invention of the flying disc. Played on a football field, it has the movement and excitement of sports like soccer or hockey, yet has features that set it apart and make it truly unique in the world of sport. Among these is the "Spirit of the Game" and the self-officiating nature of most Ultimate games (Players are responsible for their own foul and line calls. Players resolve their own disputes.) For a detailed explanation of the rules and game, check out the Rules of Ultimate at the USA Ultimate website.
Ultimate in Fort Collins
Be it competitive, collegiate or recreational co-ed, Fort Collins has a vibrant Ultimate scene! We've collected some resources here for you to get plugged in and get playing.
Ultimate in the United States and Worldwide